Production of Stainless Steel Angle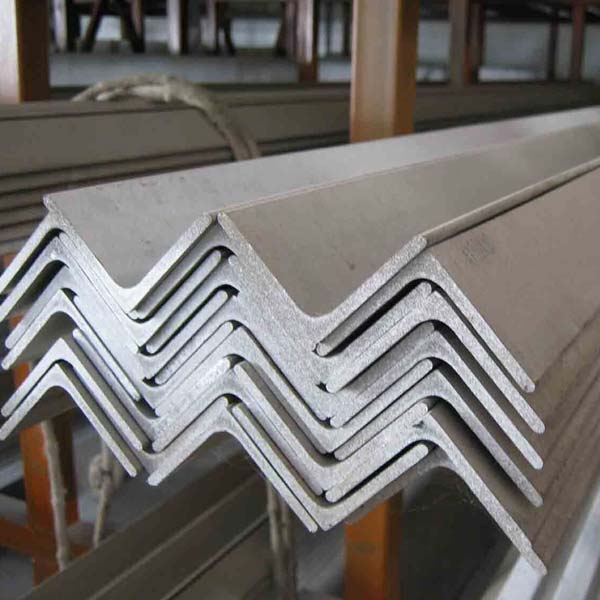 Stainless steel angle has three commonly used production methods, stainless steel structural parts can be produced, three production methods are in stock. These include laser fusion, hot rolling and cold stretching. Laser fusion and hot angle rolling are the two most commonly used methods.
Hot rolled stainless steel angle
Hot rolling is very popular with smaller leg corner sizes ranging from one inch to six inches. Equal and unequal leg angles can be used as hot rolled profiles. The standard length of these angles is 20 feet. The hot rolling angle will have a conical angle on the inside edge to give them a circular appearance. This radius angle makes it difficult to work with these angles if the work requires a flush joint or a tight seal to the corner without a gap. But for other applications, such as structural supports or frames, cone angles are not a problem.
Cold-rolled profiles
The angle-producing cold drawing process has a smaller size range than the hot rolling process. Generally, the size range is under two inches and lighter gauge materials. Our stock has only equal legs at the pull angle, but this method of producing with different leg sizes is also possible. The cold drawing angle also has metric dimensions. Also known as architectural angles, this cold painted form has a very sharp, square Angle with an inner radius. This makes cold drawn stainless steel angles great for decorative work and other interior design applications, while unwanted applications require strength.
Stainless steel angles are often welded by laser
Laser welding of stainless steel edges and corners is our most popular production method of stainless steel edges and corners. The greatest benefit of laser fusion is the ability to produce a very large range of sizes, as well as full customization of sizes, alloys, lengths, and so on. With this method of production, we can produce stainless steel with angles from one inch to 20 inches and lengths up to 40 feet. The ability of alternative stainless steel alloys such as double-sided stainless steel to provide angles enables designers to choose smaller angles without reducing the strength, thereby saving costs. Another major benefit of laser fusion is that the angles will be sharp and not tapered. This is a great love of architects, who like the clean lines and sharp edges of the exterior. This benefit also allows for the use in the design of angles that require the edges of a square or that require a tight fit between objects.